Year 6 Residential to Laches Wood - 12/05/2022
< Back to the news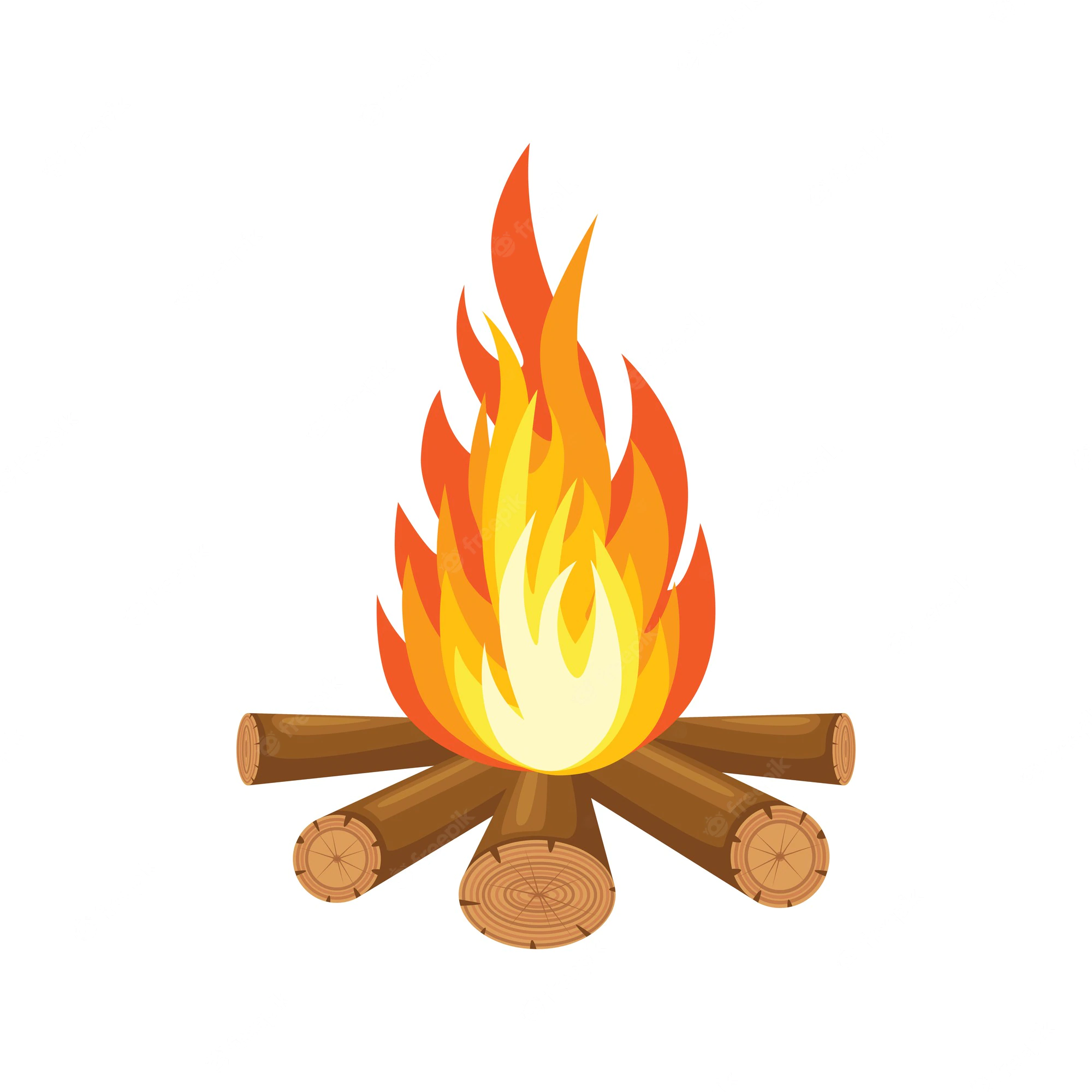 It gives me great pleasure to report that our Year 6 pupils conducted themselves in a very sensible and mature manner whilst at Laches Wood outdoor education centre last week. I am pleased to inform you that all pupils challenged themselves, persevered and enjoyed trying new things; pupils and staff had a very enjoyable week! I would like to take this opportunity to thank all staff who were involved in the residential visit because without their commitment to pupils at Five Ways, this trip would not have been possible. Well done everyone! A selection of pupils can be seen below enjoying themselves during the visit.
Iwan Wright unclipping Callum Boden after he took part in the Power Fan Challenge. Jayden Roberts and Joe Dyke made part of the support circle as each person jumped. Below is Harry Markall and Charlie Cresswell at the moment of collapse. Harry Morgan looked on as there was nothing he could do to save them from flight!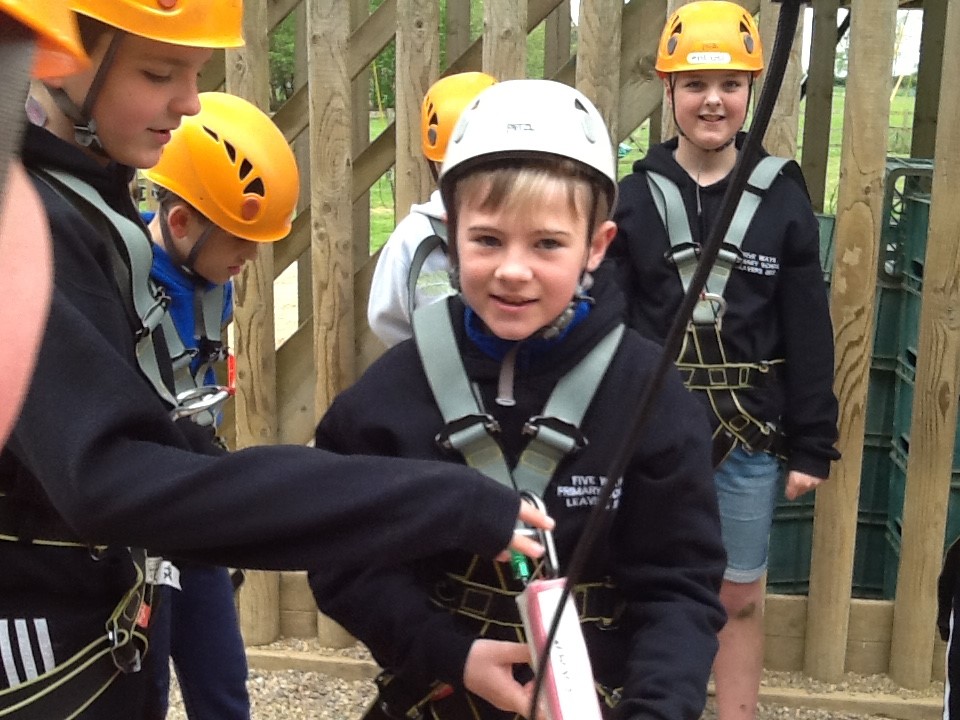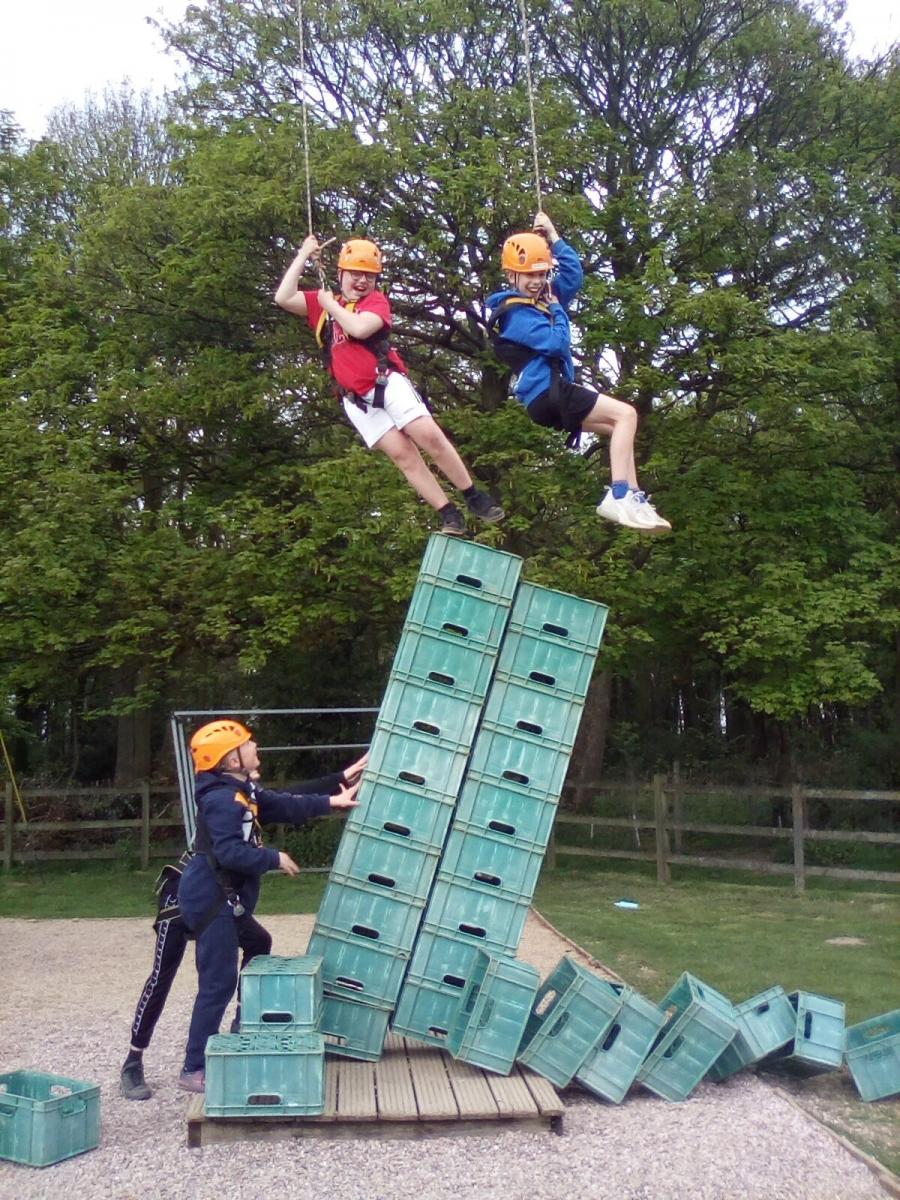 Here is Alfie Rollason and Noah Hughes toasting marshmallows.